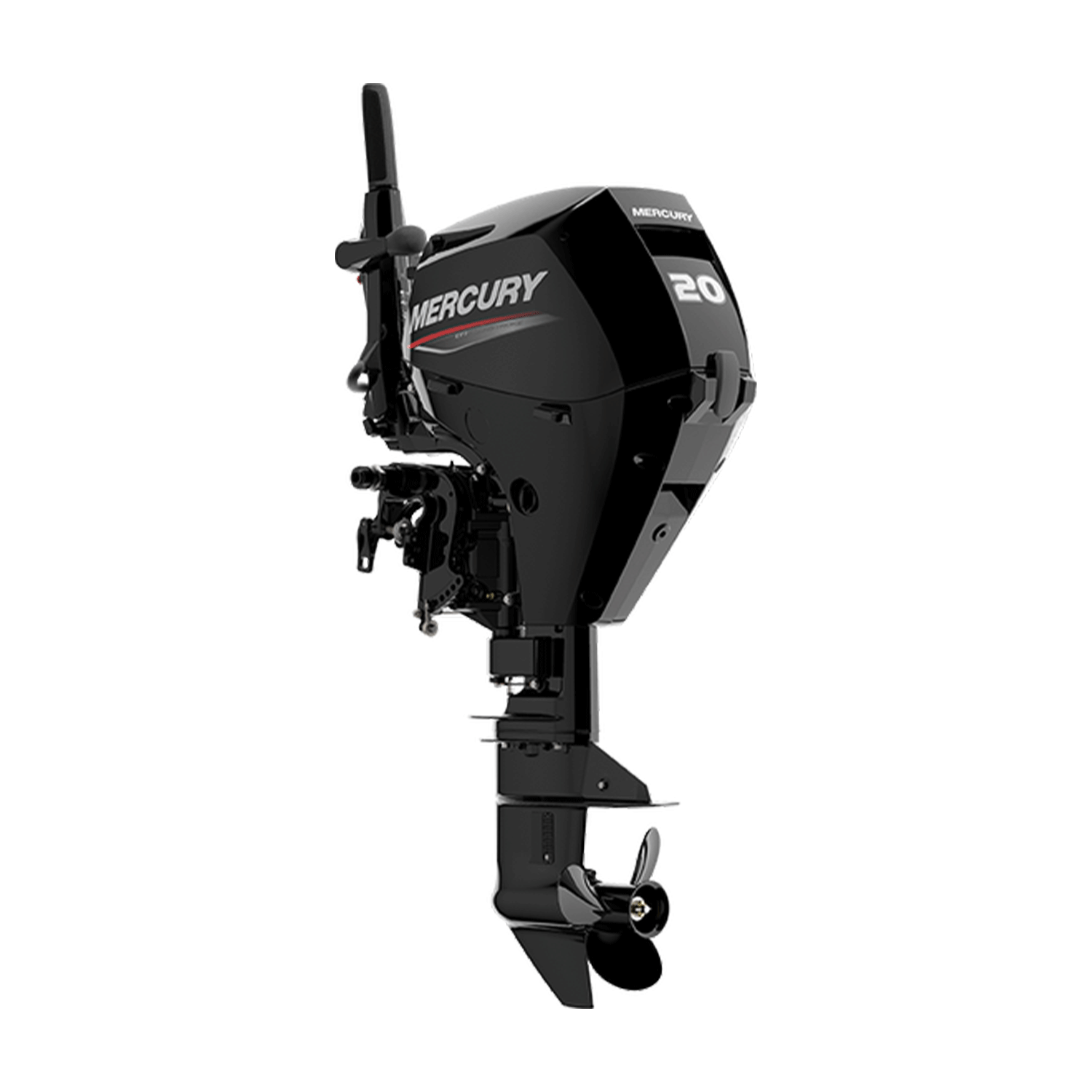 Mercury 20hp Outboard
Ultra-lightweight (just 99 pounds) and reliable, with little vibration. Innovative tiller lets you lock the tiller at 73 degrees – great for fishing and trailering. Perfect for aluminum tiller, inflatable soft hull, jon, utility, and sail boats.
20 / 14.7 HP / kW
Inline 2 Engine Type
20.3 / 333 Displacement (CID/CC)
5700-6200 Full Throttle RPM
Single overhead cam (SOHC) Fuel Induction System
12 amp / 145 watt Alternator amp / watt
87 Octane Compatible Recommended Fuel
25W-40 Synthetic Blend / Mercury FourStroke Oil 10W-30 Recommended Oil
Low oil pressure / Over-rev / Overheat / Sensor Failure Engine Protection Operator Warning System
Electric / Manual Starting
Remote / Tiller Steering
Weight 45kg (Lightest Model)

Fourstroke Technology and Mercury
Always moving forward. With boater-driven innovations and technologies. Like the world's first multi-function tiller handle. And a total commitment to corrosion protection, utilizing hard-coat anodizing and a superior multi-step paint process. Mercury FourStroke engines have consistently set the bar for clean, quiet performance and low fuel consumption. Plus, no one has more models to fit your needs.
Shop More
Other Outboards & Accessories
View all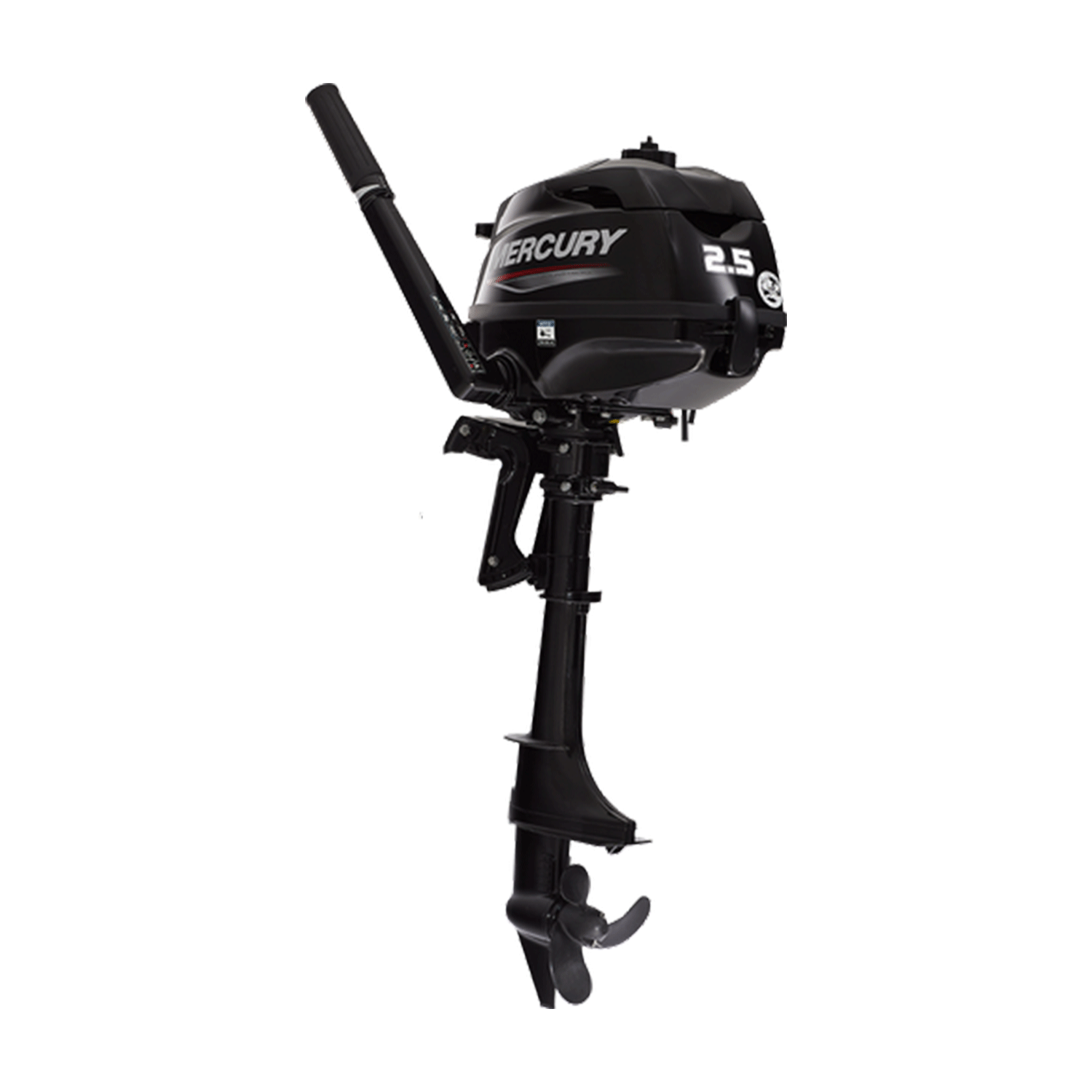 On sale
Save £82.10